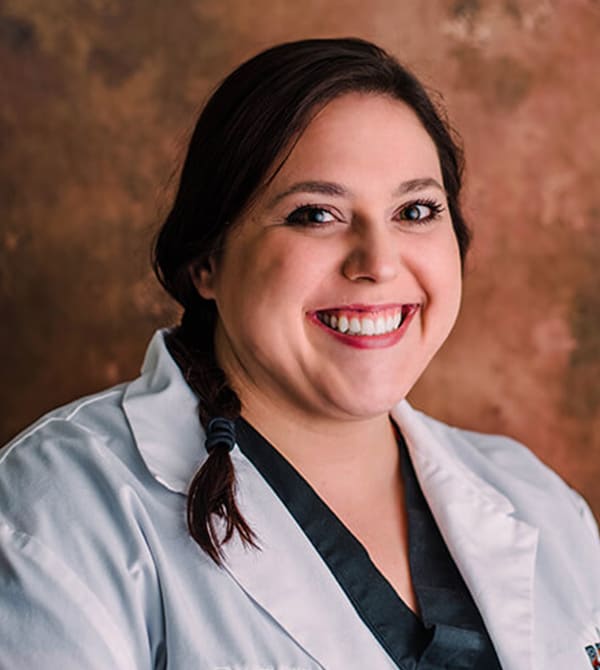 Dr. Susie Button
Dr. Susie Button grew up on her family's cattle ranch East of Newcastle. She graduated from Iowa State University College of Veterinary Medicine in 2018.
Prior to her veterinary degree, she earned an associates degree of pre-veterinary sciences from Eastern Wyoming College and bachelor's degree from University of Wyoming in veterinary sciences. Dr. Susie began her time at Red Hills Veterinary Hospital in 2019, and she continues to be passionate to serve the local community.
She enjoys treating large, small, and exotic animals – but please no snakes or birds! Dr. Button's veterinary interests include soft tissue surgeries, reproduction and neonatal care, and internal medicine. Her interest in reproduction is not only cattle oriented – but is also canine and feline friendly.
In her free time, Dr. Button enjoys spending time with family at home with their cattle, sheep, horses, cats and six dogs, helping on the ranch, and volunteering for The Weston County Humane Society, The Recluse Community Trust, and local 4-H groups.