Equine Vaccinations & Prevention
Protection & Prevention
At Red Hills Veterinary Hospital, we focus on preventive care to keep common diseases and disorders from developing in your horse and spreading to your entire herd.
Combined with regular wellness exams, equine vaccinations and parasite prevention form the foundation of your horse's routine healthcare. 
Regularly scheduled preventive care gives your horse their best shot at a long, healthy life. We will work with you to create a custom preventive care plan tailored to the unique needs, lifestyle, and potential risk factors faced by your equine friend.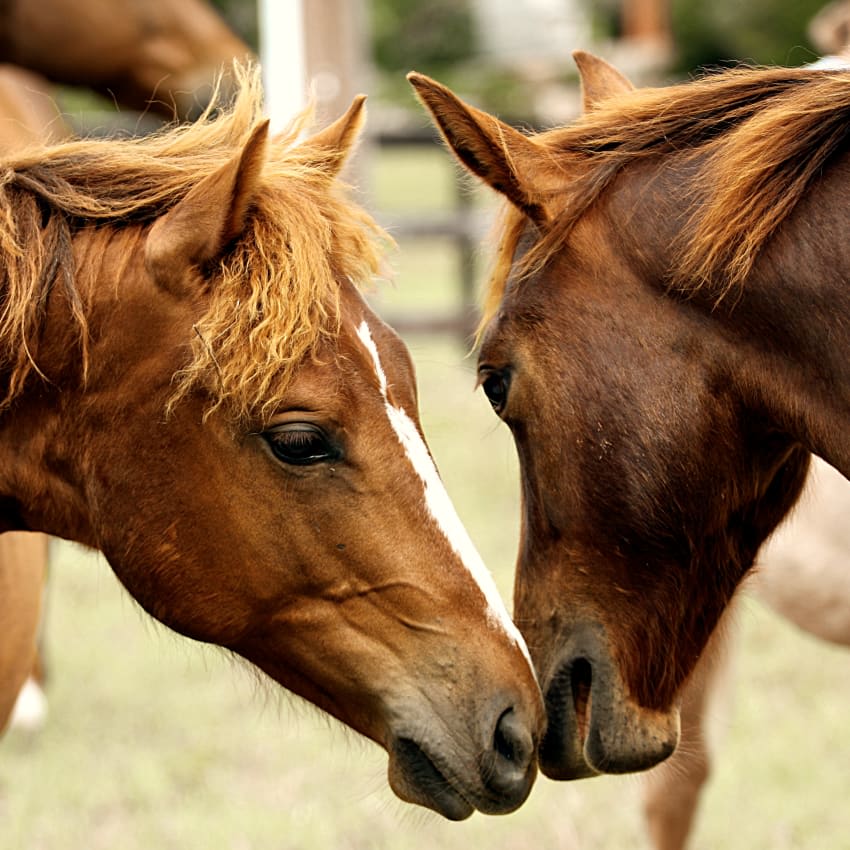 Types of Vaccinations For Gillette Horses
Our veterinarians regularly review the available vaccines and dewormers and consult with leading experts to select those products that are the safest and most effective for horses.
The following are the two different categories of equine vaccinations that we provide.
Core Equine Vaccinations
While some vaccinations are given to horses based on the level of risk they face in terms of contracting a particular condition, there are five core vaccinations that should be given to all horses to protect against common equine conditions that all have significant fatality rates in horses.
Core vaccines for Gillette horses include:
Rabies
West Nile virus
Eastern and Western equine encephalomyelitis
Tetanus.
All horses can be exposed to these potentially fatal diseases and need to be vaccinated annually, according to the American Association of Equine Practitioners. 
Risk-Based Vaccinations
The following vaccinations are given if your horse's lifestyle may put them at risk:
Equine influenza virus
Herpesvirus 
Strangles
Equine viral arteritis
Rotaviral diarrhea
Leptospirosis
Potomac horse fever
Botulism
Anthrax
Snake bites
The Importance of Dewormers to Protect Your Herd's Health
Our Gillette vets recommend deworming most horses once or twice a year. Before having your horse dewormed in the spring, a fecal exam should be done in order to measure the number of worm eggs being shedding in your horse's feces.
Although most horses shed very few worm eggs, some will shed high numbers of eggs and are more likely to infect the rest of the herd. Internal parasites can cause a number of problems in horses, including as colic, anemia, ill-thrift, and diarrhea.
Types of Dewormers
Based on the results attained in your horse's fecal exam, we will recommend whether you need to deworm your horse.
The different types of dewormers include:
Common Equine Parasites
Several common parasites can result in health issues for your horses. 
The following are both internal and external parasites that our Gillette vets recommend deworming against.