Farm Animals Veterinary Services
Quality Care for Your Farm Animals
As a farmer or producer, you need to ensure your farm animals and livestock stay healthy — and that profits remain stable.
Our experienced vets at Red Hills Veterinary Hospital are here to help by providing the preventive ambulatory and in-house services you need for your animals, including routine vaccinations and health certificate examinations for cattle, goats and pigs. 
Our veterinary team also offers a diverse selection of in-house services to help keep farm animals from East Wyoming healthy. Please contact our Gillette veterinary team with any questions about your specific circumstances or to book appointment.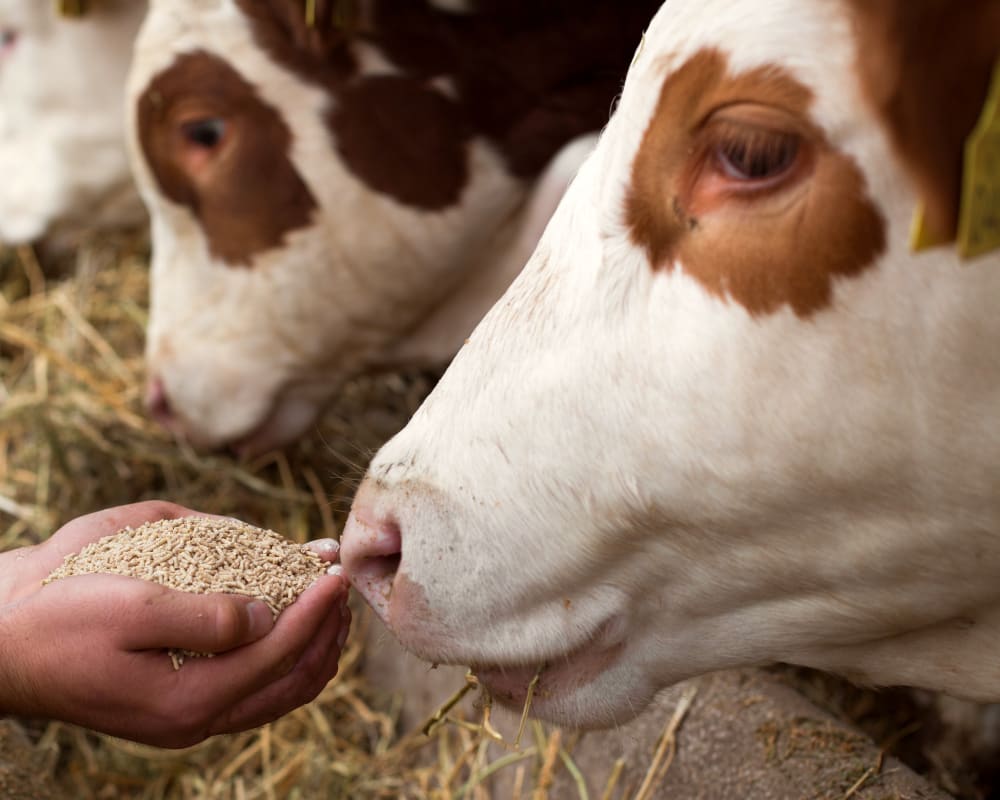 Cattle & Farm Animal Care
Our vets provide experienced, compassionate care for farm animals of all sizes, with an eye on health and safety for both animals and their caretakers.
Our veterinary services for cattle include:
Routine exams
Bangs vaccinations
Treatment for injuries or illness
Breeding soundness checks, pregnancy exams and c-sections
Health certificates
Dehorning
Health certificates and permits
Tuberculosis testing with advance notice
Trichomoniasis testing and certification
Laceration repairs / wound management
Internal medicine consultations
Herd health management
Estrus synchronization
In our large state-of-the-art facility or on your farm, our vets at Red Hills Veterinary Hospital are can provide the guidance, advice and effective diagnostics and treatment needed to restore and maintain your animals' good health.
Large Animal Services FAQs
If your cattle or other farm animals have never been seen by our vets before, you are bound to have questions.
Please take a few moments to browse through the answers to our most frequently asked questions about farm animal care from our Gillette vets.